4 Feet 30 Blades Multi Speed Rotavator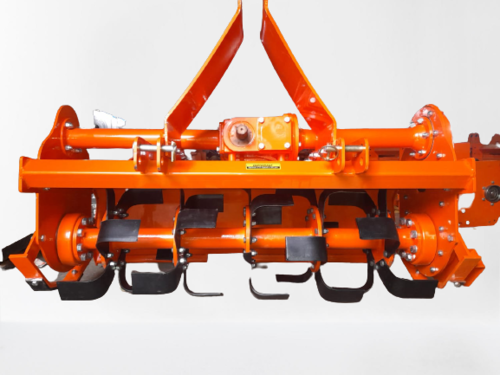 4 Feet 30 Blades Multi Speed Rotavator
Price And Quantity
Product Specifications
AGRICULTURE

275 Kilograms (kg)
Rotary Tiller Agricultural Tools

Gear Drive
30 Horsepower (HP)

Gear Straight Driving
Product Description
We are Manufacturing Rotavator Machine,Rotavator Parts in best class quality since 2014 and providing in all over India.
A "4 feet 30 blades multi-speed rotavator" is a piece of agricultural equipment used for soil cultivation and preparation. Let's break down the description:
4 Feet: This indicates the working width of the rotavator. It means that the machine can till or cultivate a width of 4 feet in a single pass. The width is important for determining the efficiency of the equipment and how quickly you can prepare a larger area of soil.
30 Blades: This specifies that the rotavator has 30 individual blades or tines attached to its rotating shaft. These blades are responsible for digging into the soil, breaking it up, and turning it over. More blades typically result in more thorough soil cultivation.
Multi-Speed: "Multi-speed" means that this rotavator has the capability to operate at different speeds. Having multiple speed settings can be advantageous because it allows the operator to adjust the speed according to the specific requirements of the task, soil type, and working conditions.
Different speeds can be useful for tasks like deep tilling or shallow seedbed preparation. A rotavator with these specifications would provide versatility and flexibility in soil preparation tasks, allowing you to adapt its operation to different agricultural needs and soil conditions.
Trade Information
Cash Advance (CA) Cash in Advance (CID)

200 Per Month